Specifications
| | |
| --- | --- |
| Class: | 7/8 |
| Horsepower: | 200-380 HP |
| Torque: | Up to 1250 lb-ft |
| Max GVW: | 69,000 lbs. |

Freightliner 108SD
Specifications
| | |
| --- | --- |
| Class: | 7/8 |
| Horsepower: | 200-380 HP |
| Torque: | Up to 1250 lb-ft |
| Max GVW: | 69,000 lbs. |
Freightliner 108SD
Power and Versatility
Freightliner's 108SD combines powerful, fuel-efficient engines, multiple power take-off (PTO) options, a chassis engineered for ease of upfit and a weight optimized design. This severe duty truck takes toughness onto tight job sites and down narrow streets. It's powered by a Cummins® ISB or ISC engine, offering up to 350 horsepower and 1000 lb-ft torque. And it provides a wheel cut up to 50 degrees. The 108SD is extremely versatile, as well. Front engine, rear engine and transmission PTO options allow flexibility for body hydraulic power needs.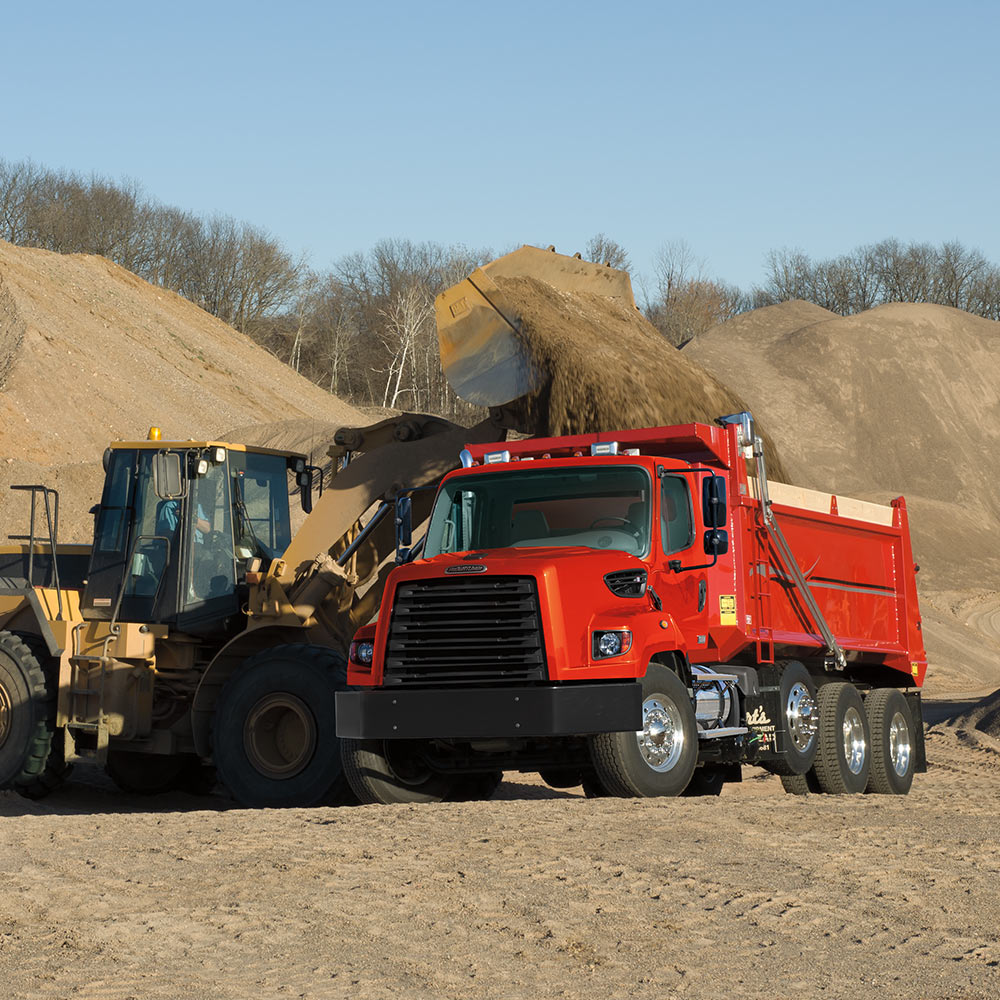 Heavyweight Power. Perfect Package.
Packed with power and engineered for upfit, the 108SD is easily customized for specific job sites and applications requiring severe-duty power and performance.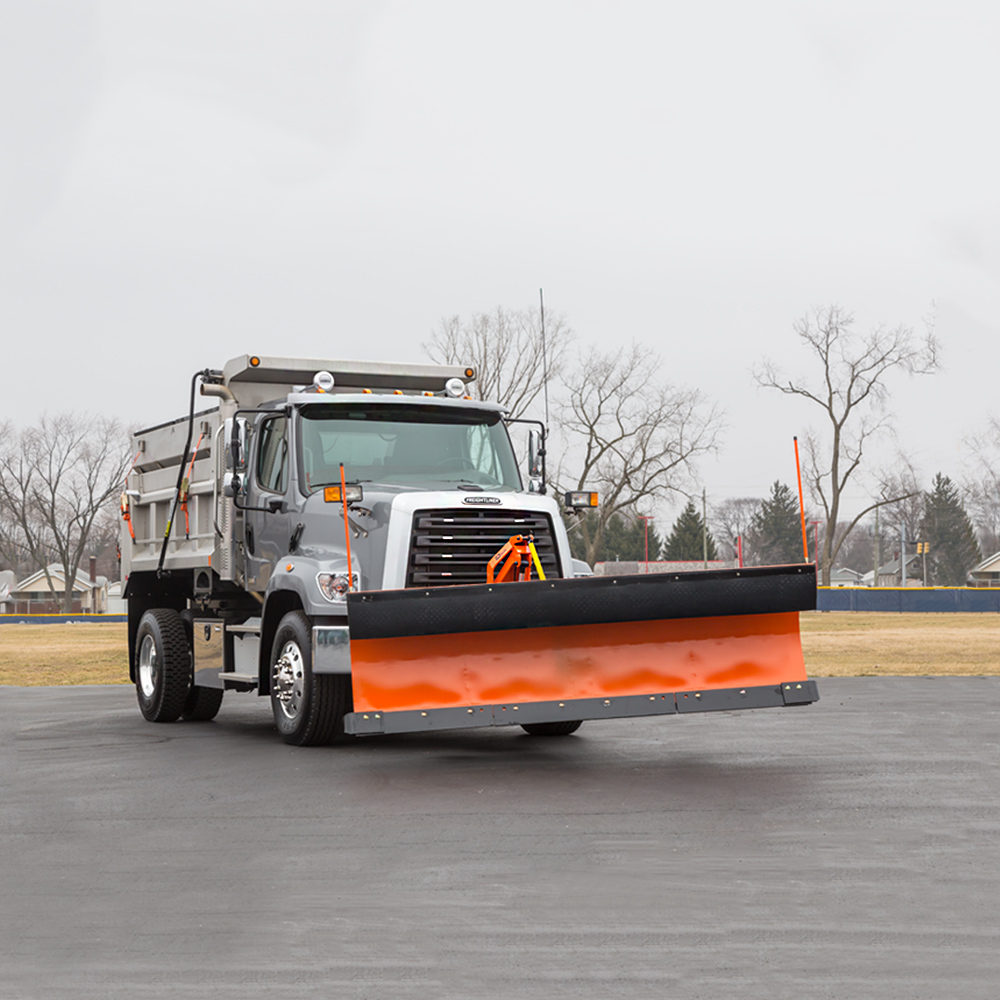 Custom Jobs Require Custom Trucks.
With configurations tailored to your job-specific needs, the 108SD delivers the unbeatable power and reliability that you expect from a severe-duty Freightliner.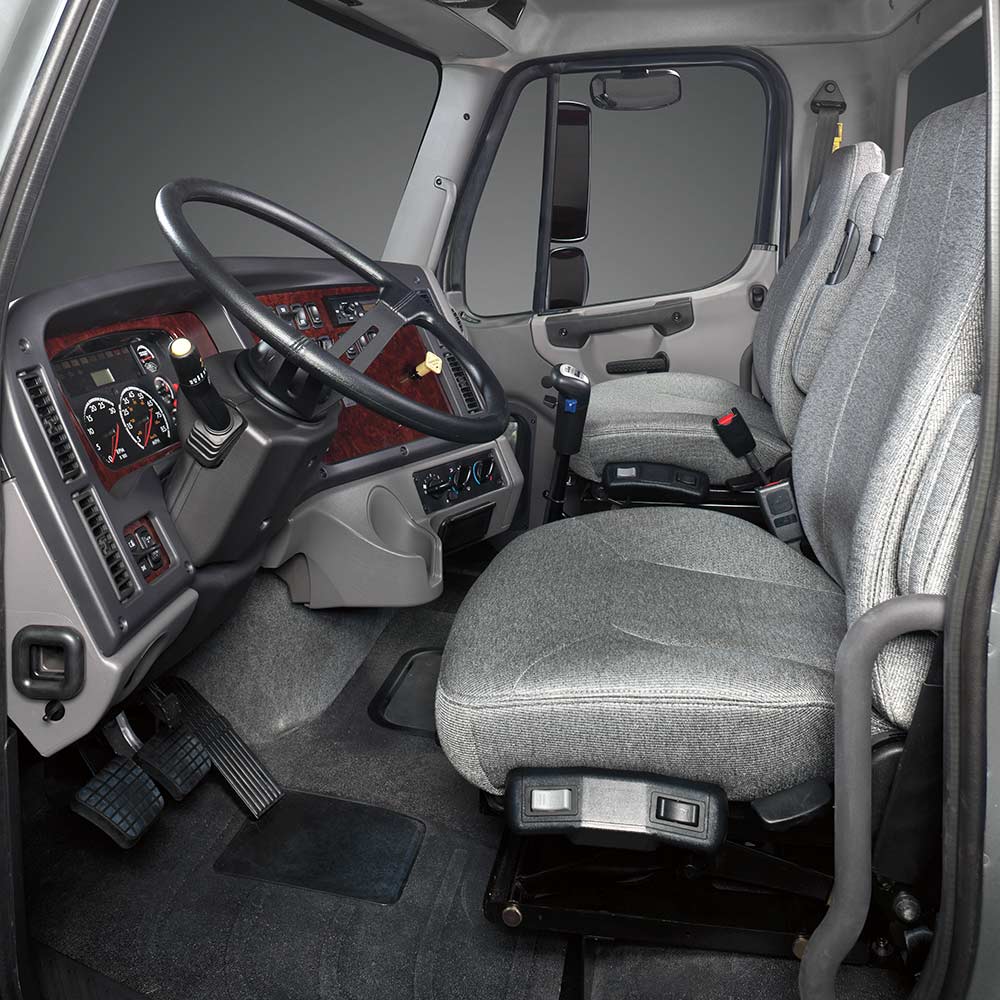 Safety & Comfort, Seamlessly Integrated
Safety and comfort features on the 108SD are designed to work together resulting in a safer, more comfortable truck you can count on.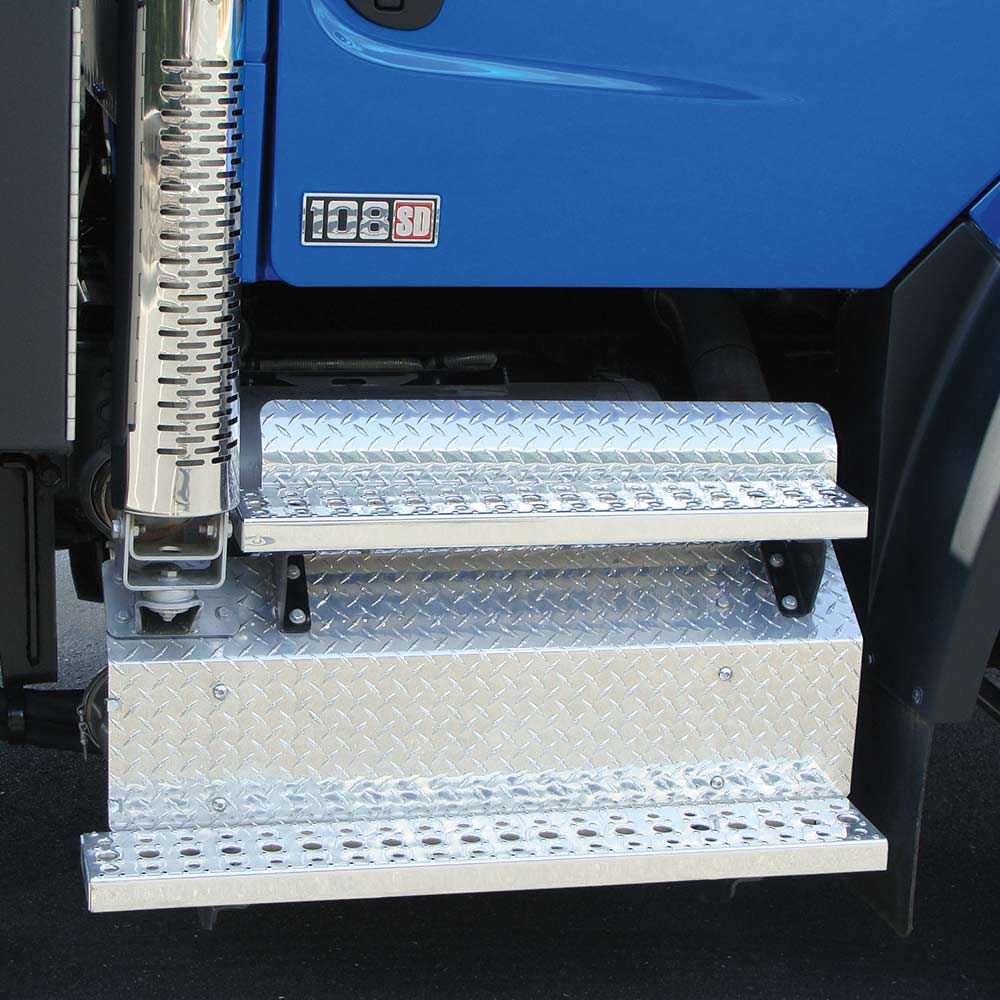 Better Parts Build Better Trucks
The best trucks are engineered with an eye on how they're used, day in and day out, so every part must be built to handle the toughest of jobs.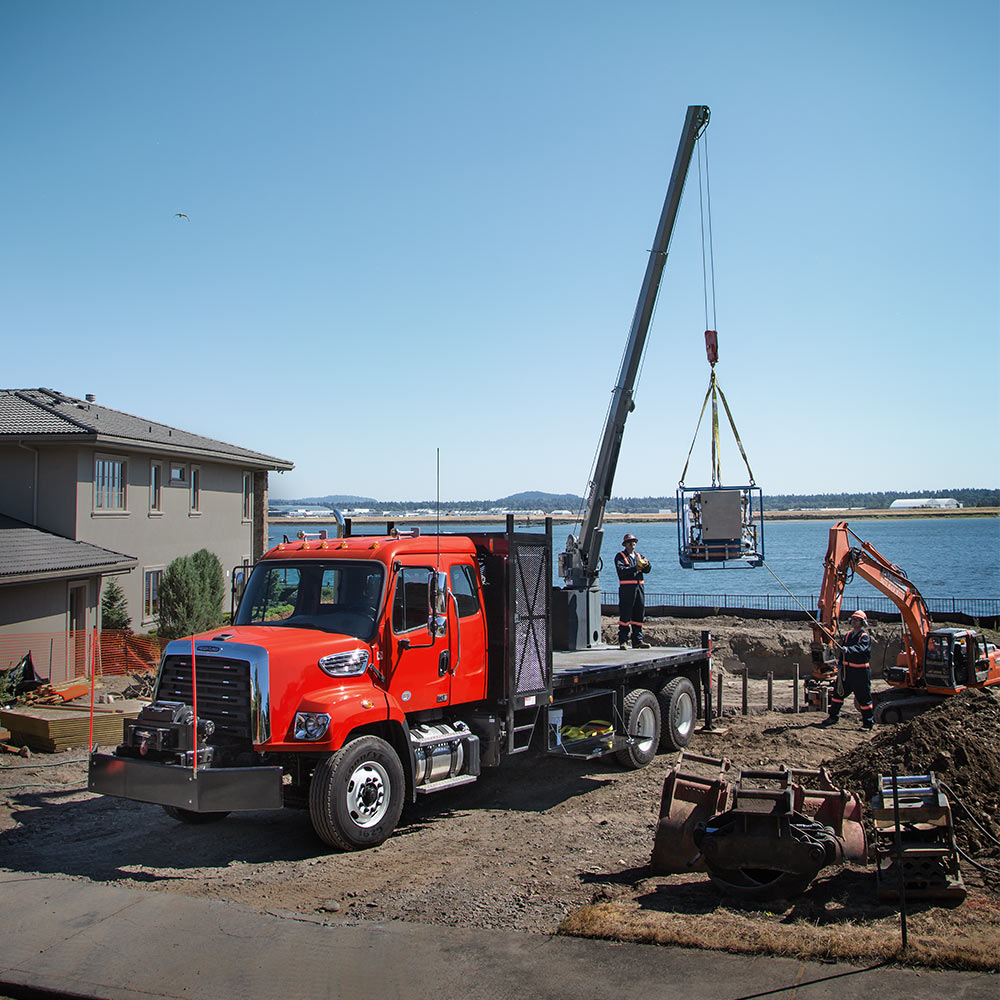 Up for Anything. Anywhere and Anytime.
A versatile, heavy-duty truck with the capability to maneuver around tight job sites and narrow streets, the 108SD brings all the power you can use, right where you need it most.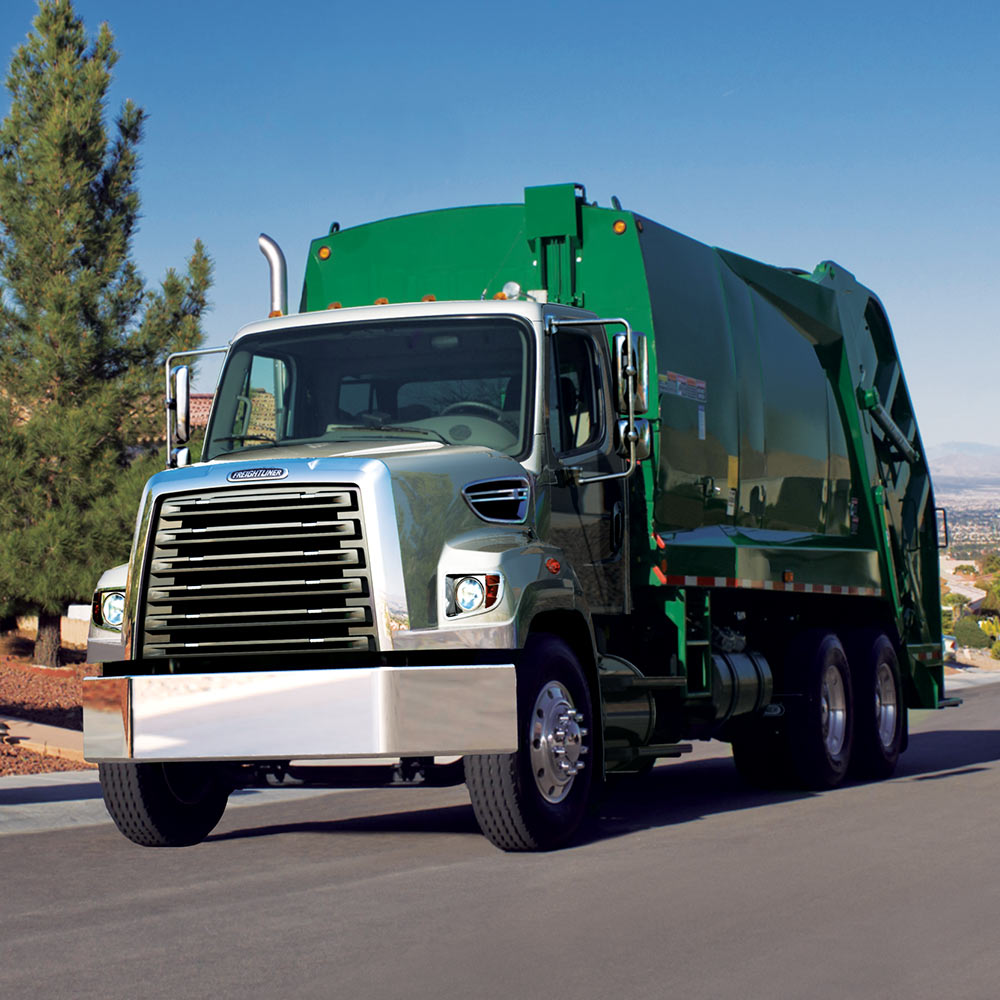 Ease of Maintenance
Downtime is not an option. That's why the 108SD is designed to perform across a wide range of heavy-duty applications. Enhanced serviceability also means less time spent on maintenance, keeping you and your trucks on the job.