Specifications
| | |
| --- | --- |
| Class: | 7/8 |
| Horsepower: | 260-505 HP |
| Torque: | Up to 1850 lb-ft |

Freightliner M2 112
Specifications
| | |
| --- | --- |
| Class: | 7/8 |
| Horsepower: | 260-505 HP |
| Torque: | Up to 1850 lb-ft |
Freightliner M2 112
Engineered for Power
The Freightliner M2 112 is ideal for regional and in-town routes. It handles tight turns and loading docks with ease. The M2 112 also offers excellent visibility, which makes driving safer, especially in local traffic. This versatile vehicle is lighter than other trucks, yet still delivers 470 horsepower. With powertrains providing a broad range of horsepower and torque ratings, the Freightliner M2 112 is designed to meet even the most demanding jobs and produce measurable results.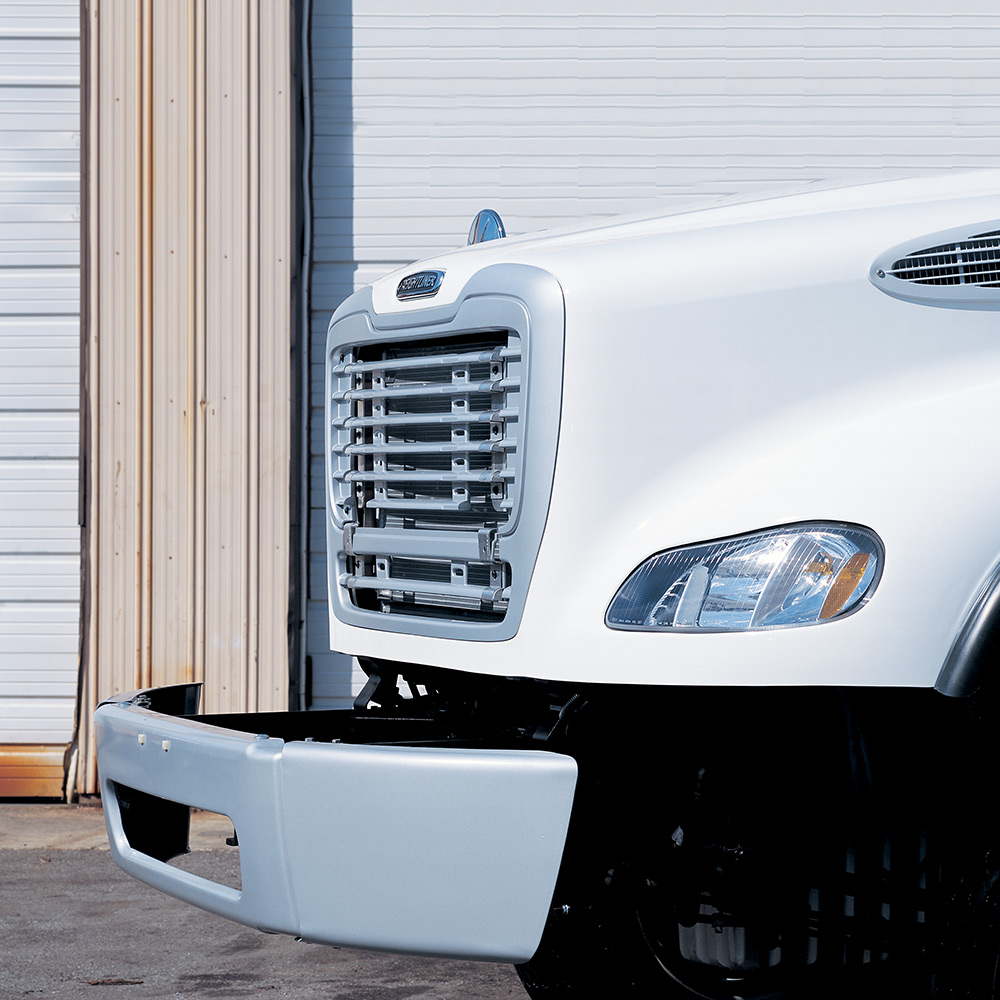 Cab Longevity
The M2 112 features an aerodynamic, steel-reinforced aluminum cab making it strong, lightweight and corrosion-resistant. Assembled using precise manufacturing tolerances with Henrob rivets and precise welds to meet or exceed A-pillar impact, rollover and back wall impact tests.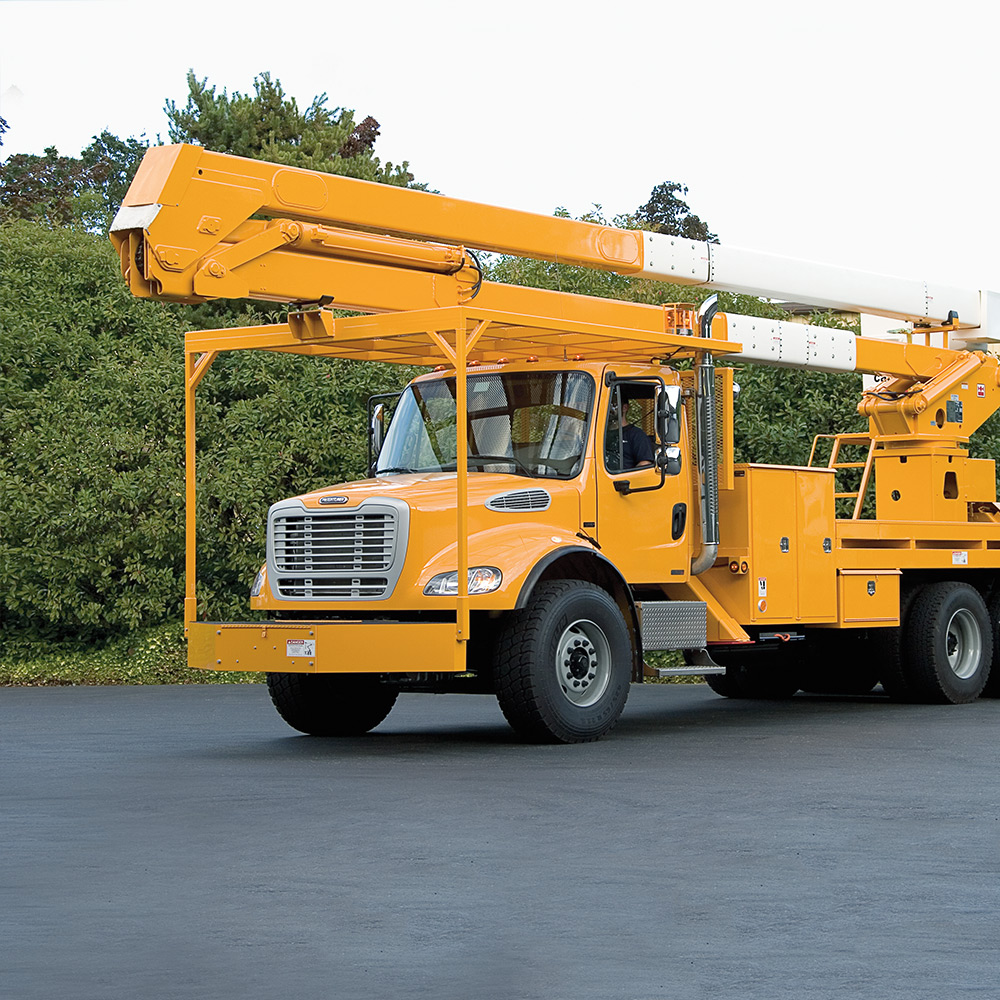 Protecting the Driver
The M2 112 is designed for optimal operation in adverse conditions. The cab features a precise HVAC system that keeps temperatures constant and an insulation package that protects against noise and temperature extremes.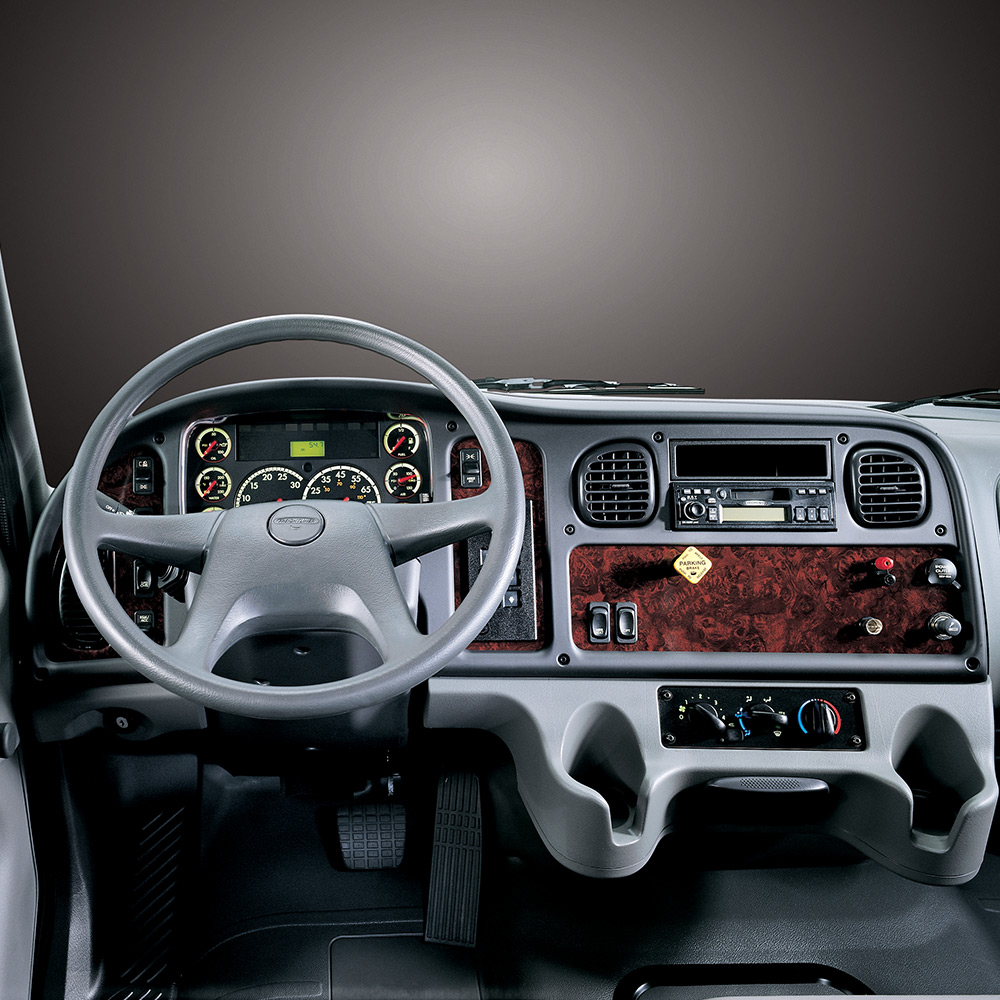 Reducing Driver Fatigue
For drivers who make frequent stops, the M2 112 cab features a low step-in height with slip-resistant dual steps, a large door opening and strategically placed exterior and interior grab handles.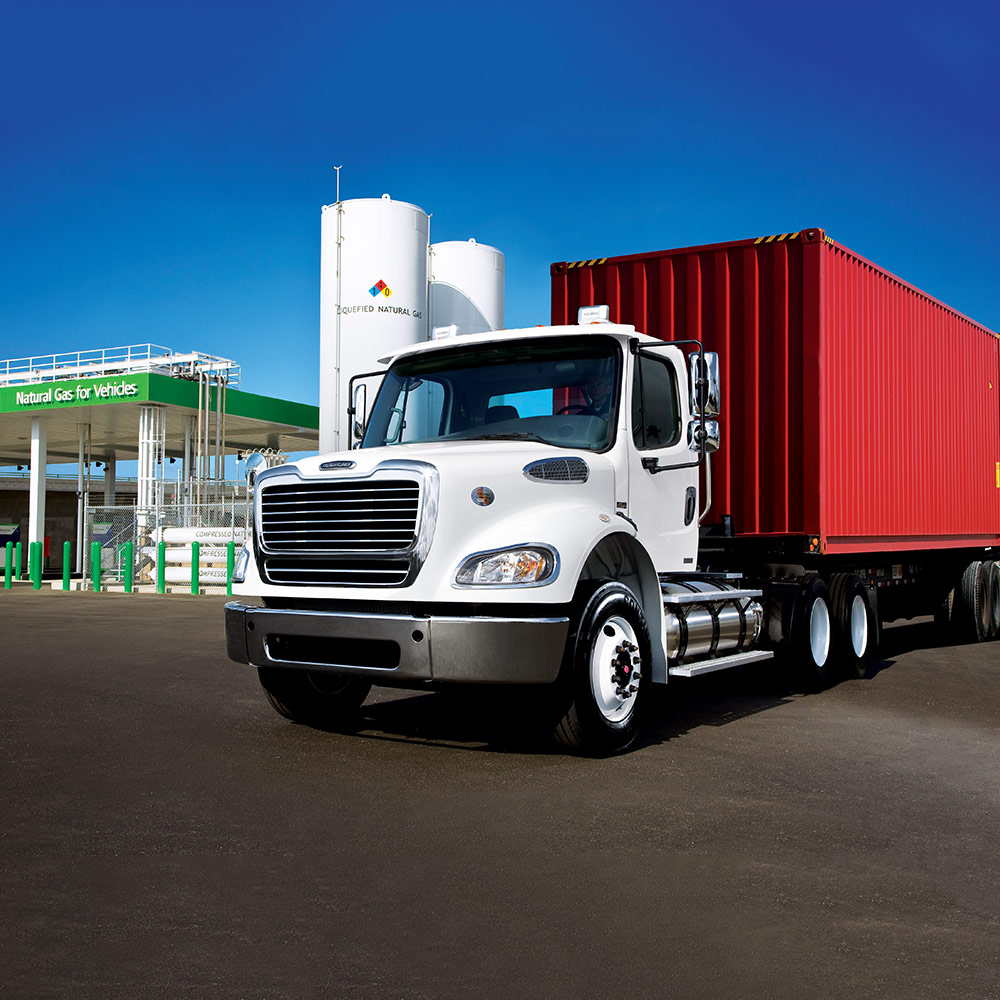 Maintenance Made Easy
With an easily accessible transmission, see-through fluid reservoirs and a hood that tilts nearly 90 degrees, the M2 112 is designed for easy maintenance, making inspection and service hassle-free.
Stylish and Practical
The M2 112 features a standard, easy-to-replace, three-piece steel bumper to protect the vehicle and a downward-sloped hood for better driver visibility.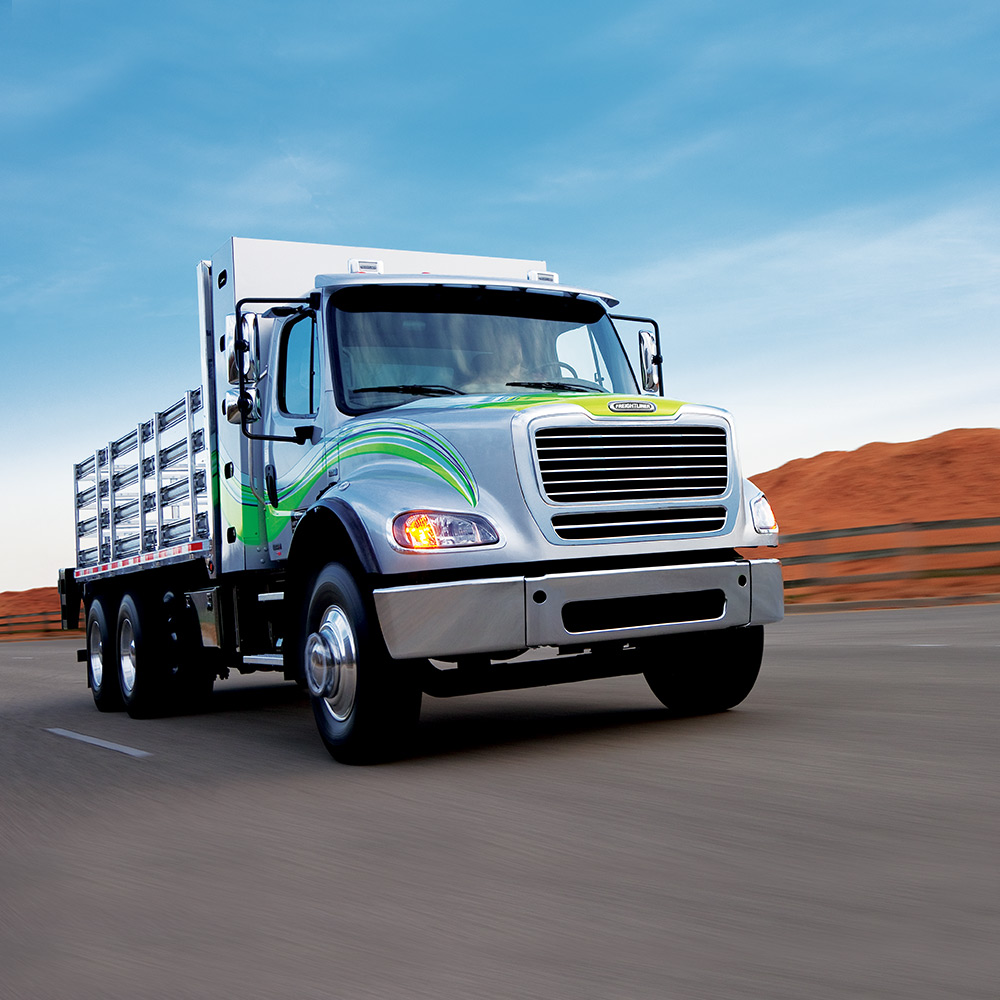 Customize for Application
The M2 112 offers clear back of cab packaging and a variety of exhaust configurations to reduce the time and complexity of any upfit.