Specifications
| | |
| --- | --- |
| Class: | 7/8 |
| Horsepower: | 260-320 HP |
| Torque: | Up to 1000 lb-ft |
| Max GVW: | 60,600 lbs. |

Freightliner M2 112 Natural Gas
Specifications
| | |
| --- | --- |
| Class: | 7/8 |
| Horsepower: | 260-320 HP |
| Torque: | Up to 1000 lb-ft |
| Max GVW: | 60,600 lbs. |
Freightliner M2 112 Natural Gas
Ready for the Real World
The Freightliner M2 112 is ideal for regional and in-town routes. It handles tight turns and loading docks with ease. The M2 112 also offers excellent visibility, which makes driving safer, especially in local traffic. This versatile vehicle is lighter than other trucks, yet still delivers up to 470 horsepower. Switching to natural gas translates to potentially significant fuel cost savings. As the price of diesel continues to rise, the cost of natural gas remains significantly lower and stable, and government tax credits may be available to reduce acquisition costs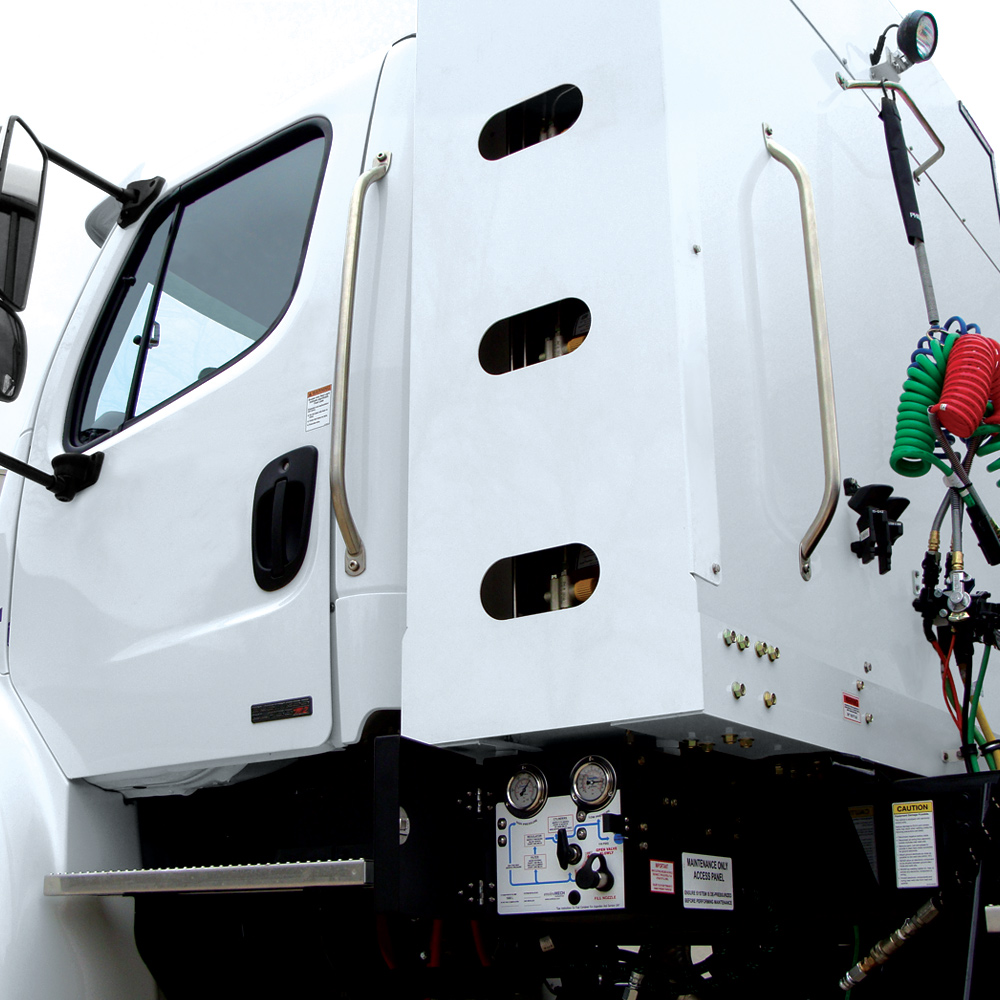 Continuous Testing and Auditing
Throughout the manufacturing process, Freightliner trucks are subjected to an array of virtual and physical tests, ensuring that our trucks deliver the performance and reliability our customers expect.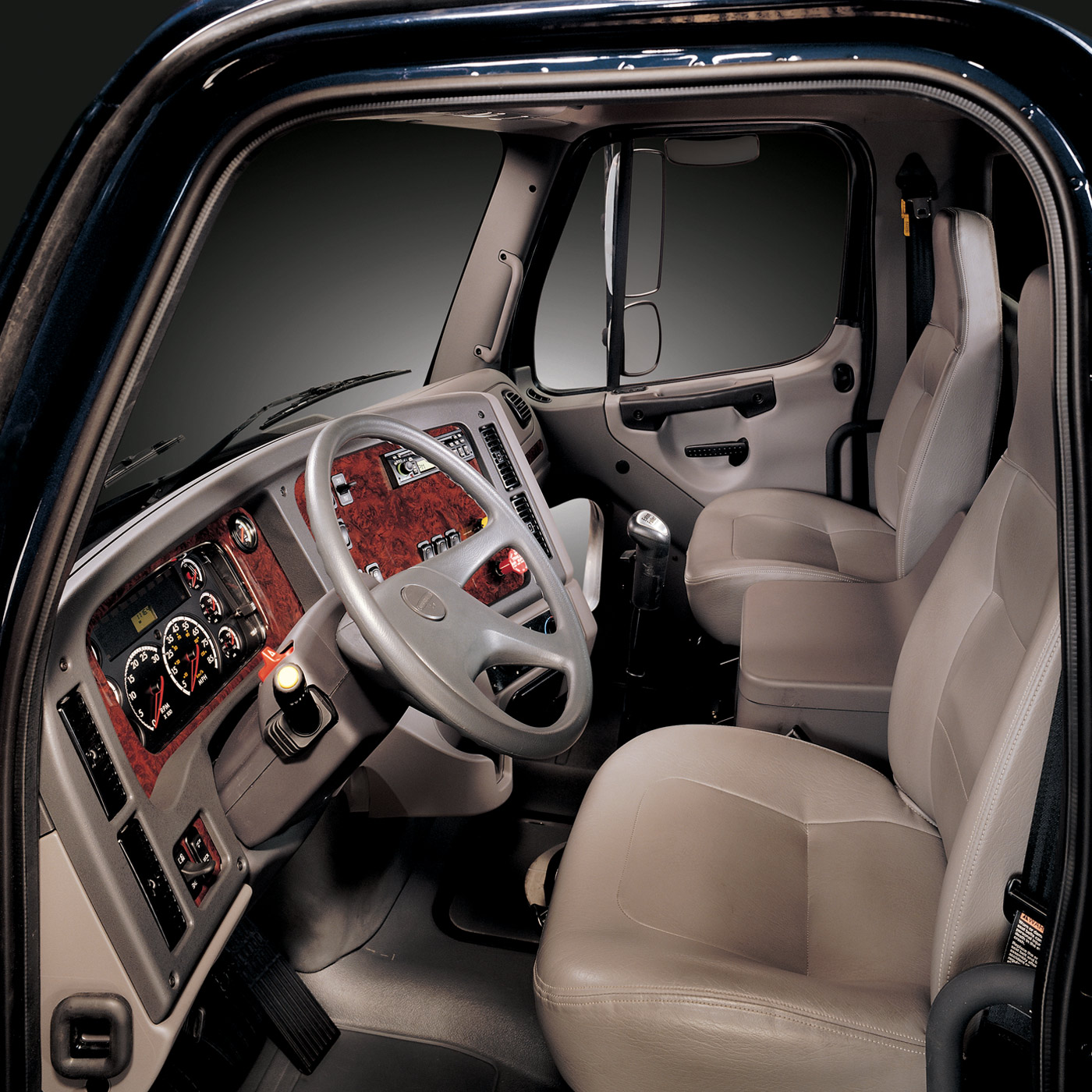 Keeping Drivers Safe
Freightliner's vocational trucks are equipped with ergonomic, noise-limiting cabs, reducing distractions and helping drivers stay focused on the road.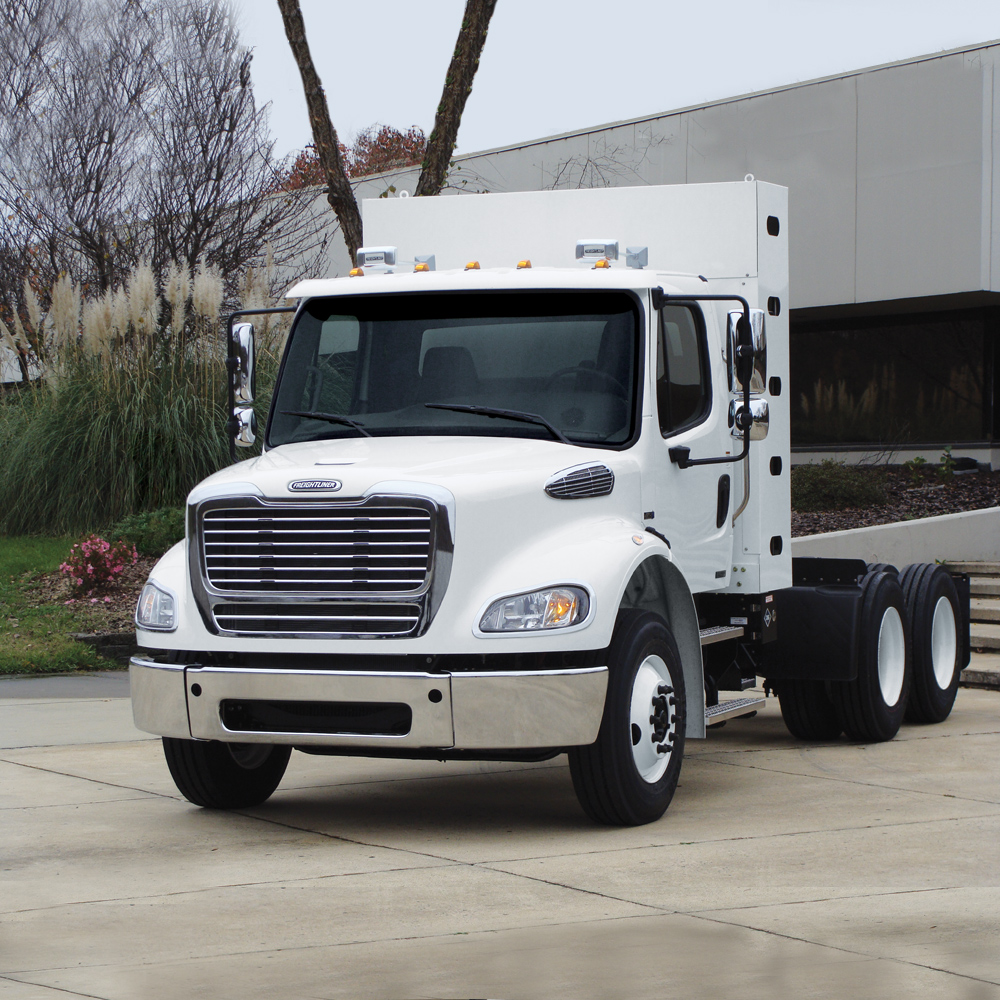 Investing in Freightliner
If you decide to sell your Freightliner, the high-quality construction and durable materials used to build it ensure that your truck will hold its value.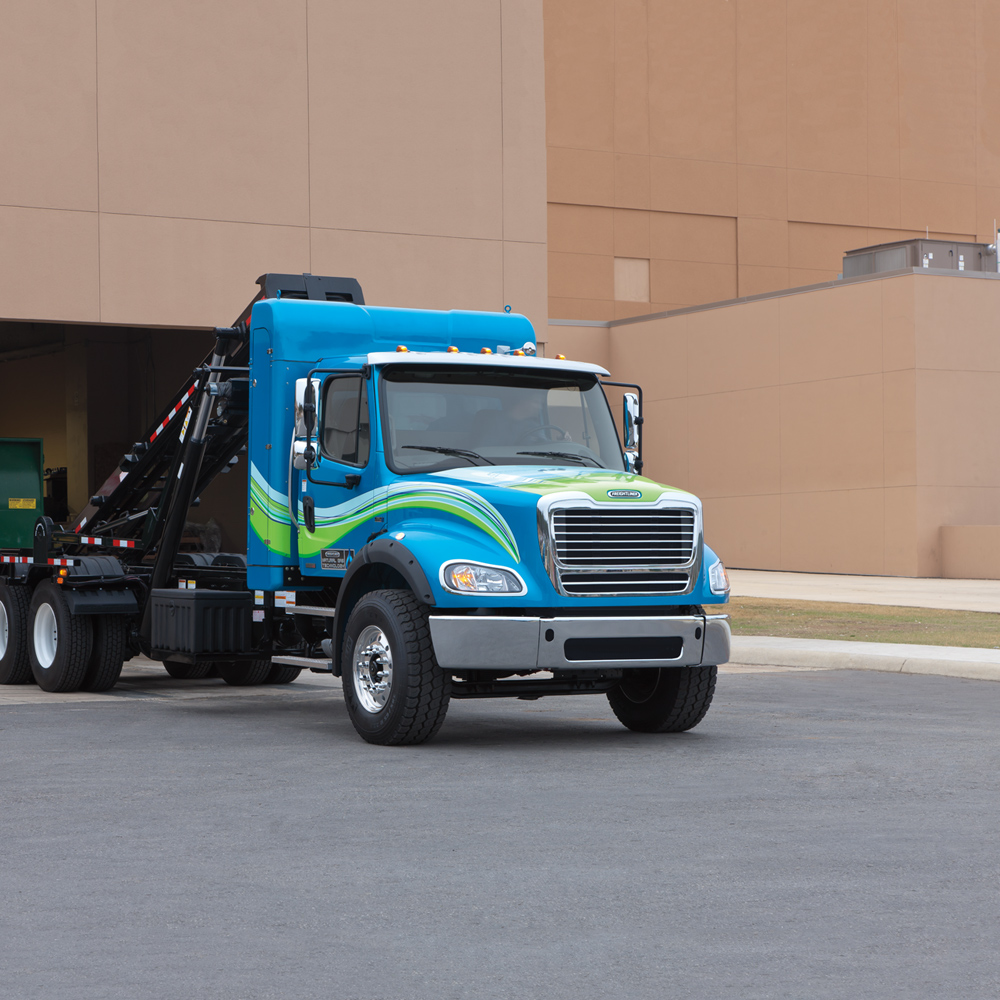 Keep Your Payload Moving
When your reputation is on the line, the M2 112 NG delivers the dependability and efficiency needed to finish the job.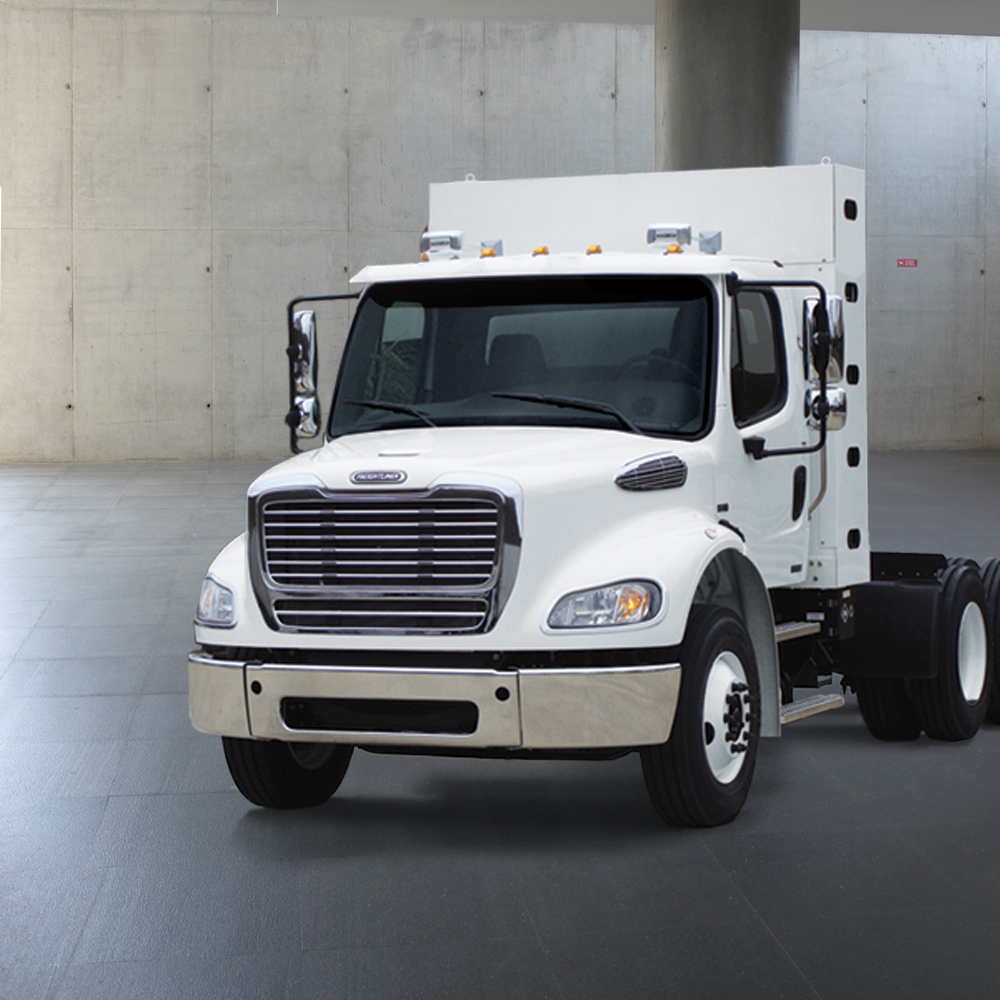 Up for Any Job
With optional, advanced-telematics solutions, you can capture, transmit and analyze data directly from your truck.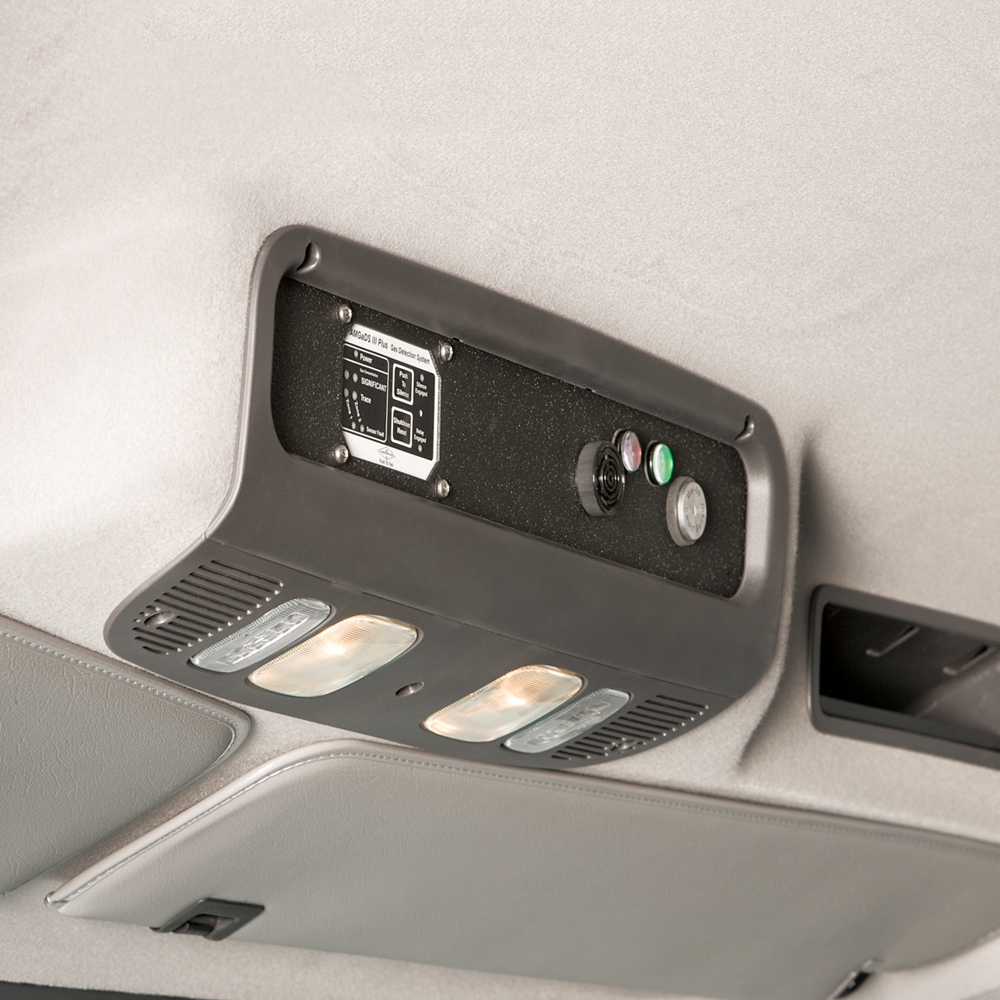 Safe and Comfortable
As an industry-leader in safety, Freightliner has designed the M2 112 NG to keep operators safe and comfortable throughout the workday.