Specifications
| | |
| --- | --- |
| Class: | 8 |
| Horsepower: | 350-600 HP |
| Torque: | Up to 2050 lb-ft |
| Max GVW: | 60,600 lbs. |

Freightliner New Cascadia®
Specifications
| | |
| --- | --- |
| Class: | 8 |
| Horsepower: | 350-600 HP |
| Torque: | Up to 2050 lb-ft |
| Max GVW: | 60,600 lbs. |
Freightliner New Cascadia
®
Efficiency Through Aerodynamics
The new Freightliner Cascadia® represents a revolution in the trucking industry. With over one million hours of research and development and millions of miles of real-world testing, the new Cascadia is the result of a sustained, concentrated investment in the future of trucking. The original Freightliner Cascadia is known for performance, reliability and comfort, and the newest iteration is no exception. The new Cascadia features up to an 8%* improvement in fuel economy (compared to a similarly spec'd Cascadia Evolution). The stylish new bumper, hood, grille and mirror design, 12" side extenders and door seals account for almost 1% of the improved fuel economy.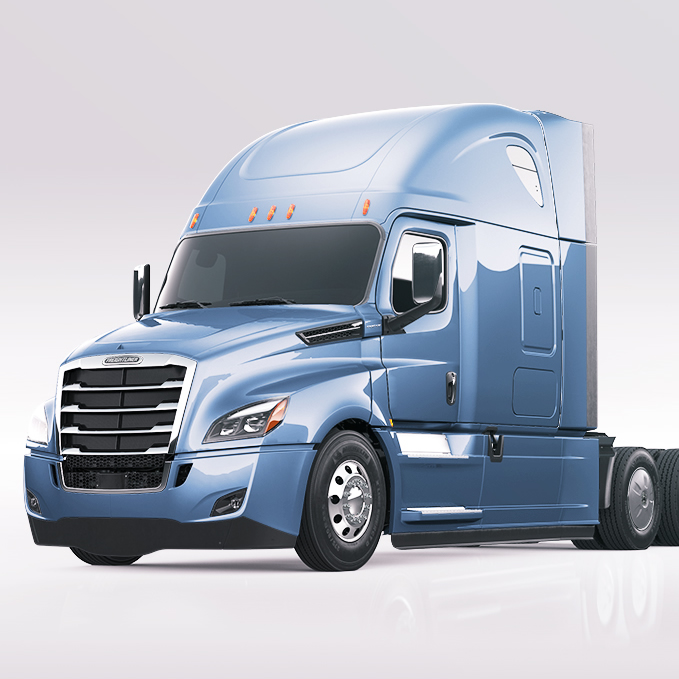 Aero Packages
Upgrade to the Aero Package for an additional up to 1% improvement in fuel economy (compared to a similarly spec'd Cascadia Evolution). The Aero Package includes standard items and full chassis fairings, flexible chassis skirts, 20" side extenders and push-button removable wheel covers.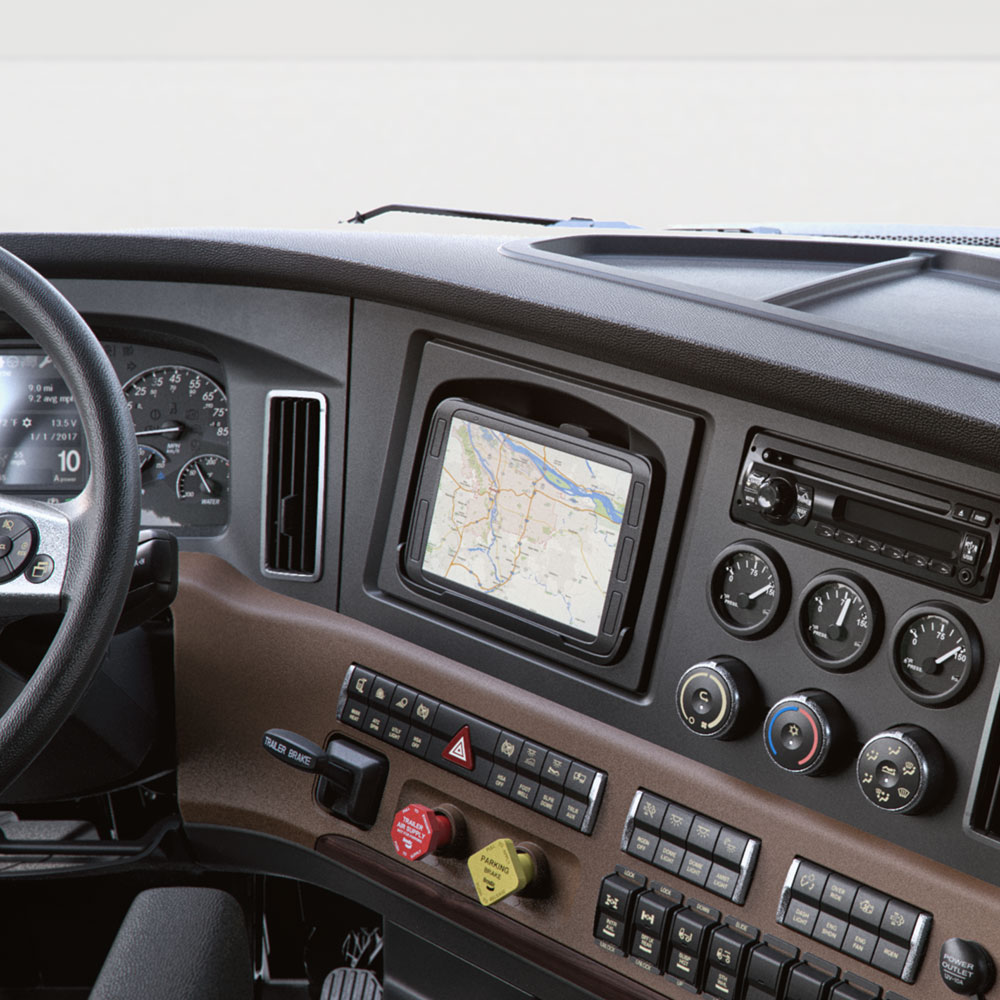 Customer Choice of Telematics Providers
Telematics fleet management solutions are available on the new Cascadia from our preferred partners at Zonar Systems. Additionally, pre-wire options are available for other third-party telematics providers.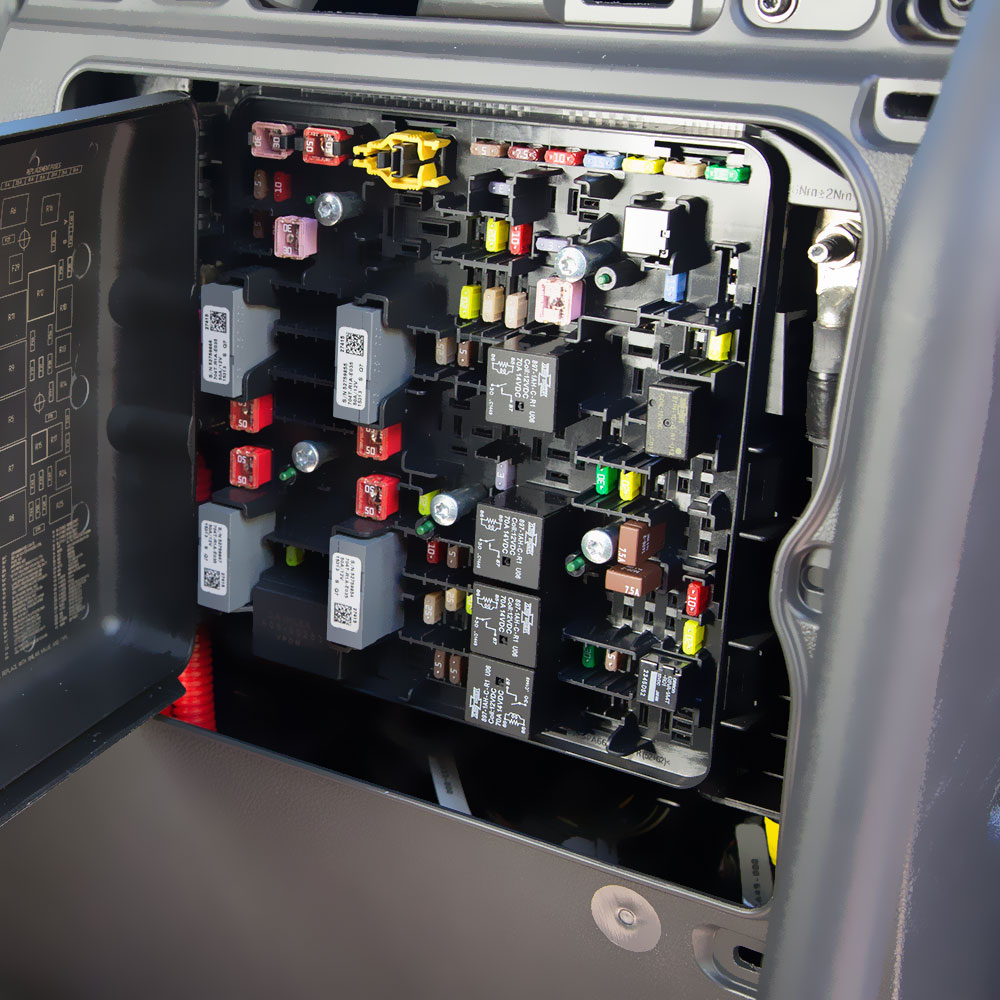 Electronics are Protected & Convenient
The eVault, or electronics vault, an industry first, is the central housing unit for all ECUs and is stored inside the cab, increasing accessibility for single-technician diagnostics.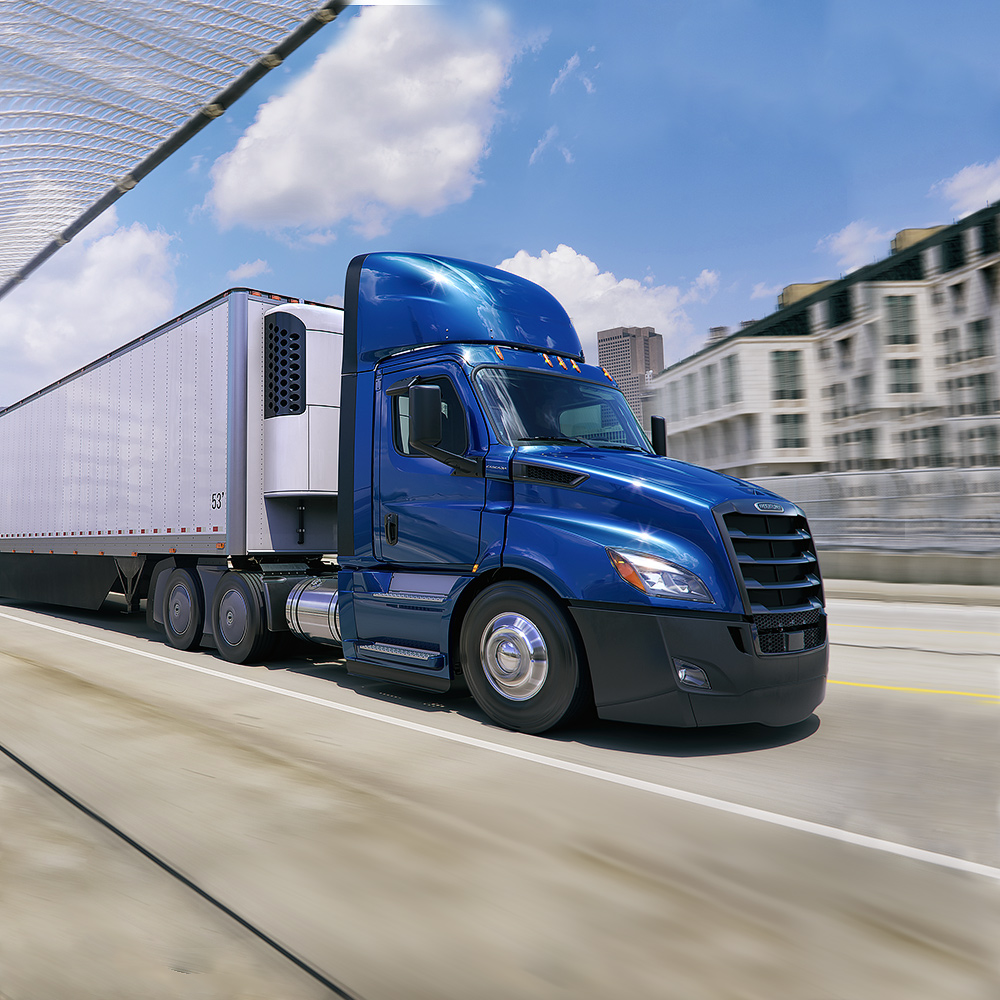 Drive in Quiet
The new Cascadia's cab achieves a new level of quiet. With optional 3M Thinsulate™ insulation, an engine tunnel constructed with Quiet Steel® and a third door seal, the new Cascadia helps reduce driver stress and increase focus.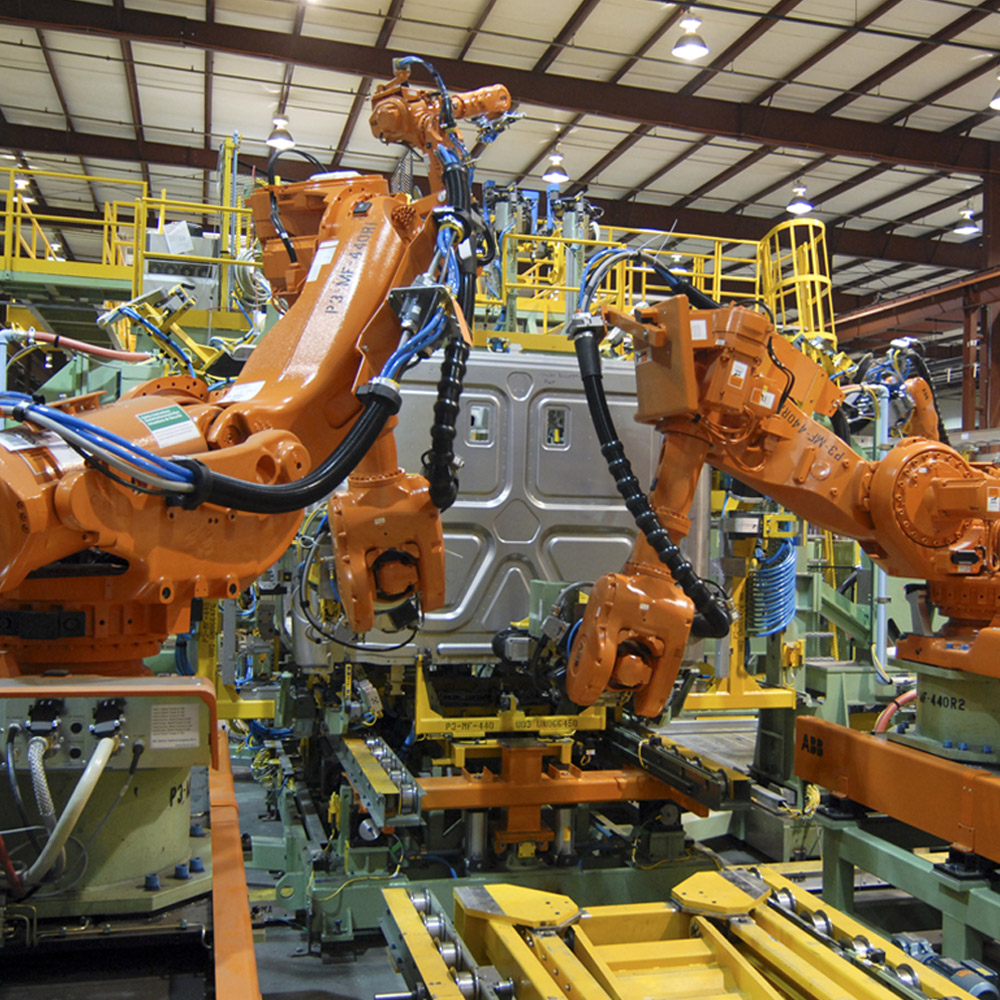 Manufactured for Quality
Throughout the manufacturing process, new methods are being deployed to ensure the highest quality levels. New techniques in robotics, manufacturing tools and post-assembly testing assure the highest-quality trucks leave our factory.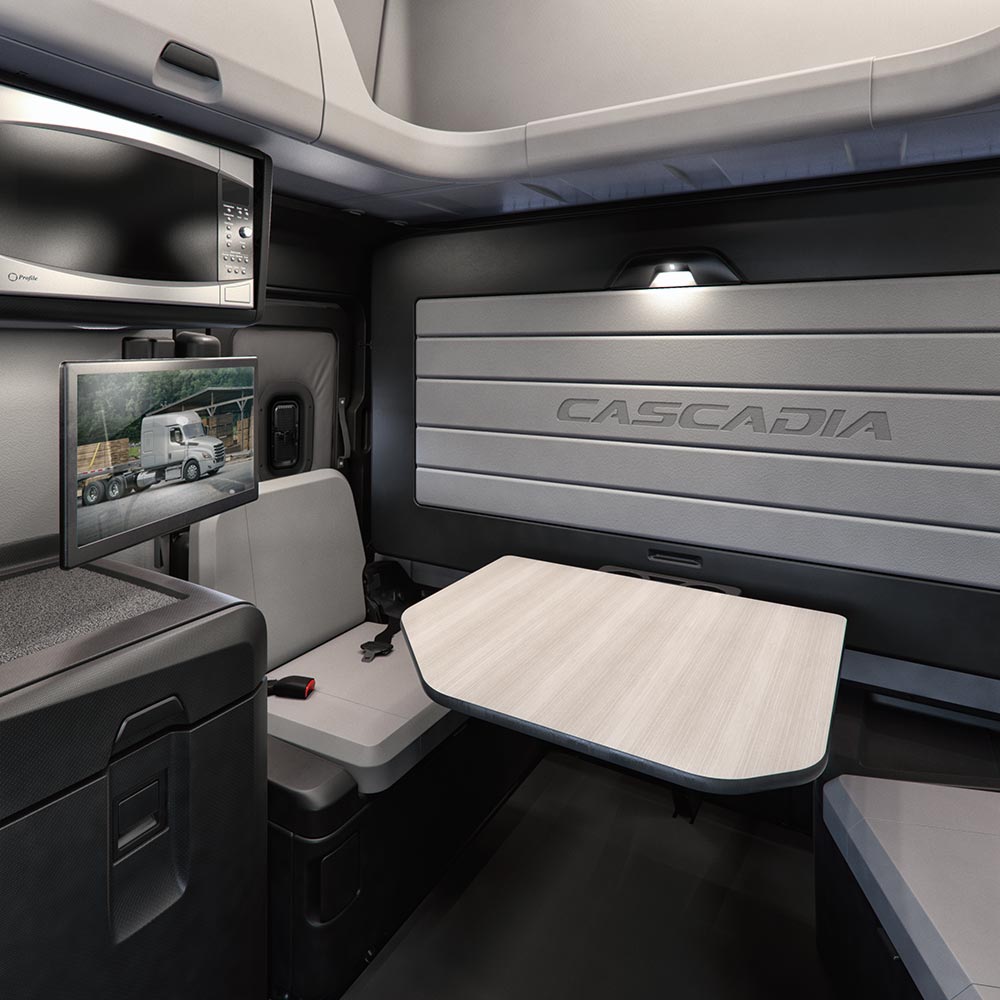 Relax in Comfort
The new Cascadia offers a unique Driver Loft option that provides a dual seat/dinette arrangement which folds to allow a Murphy-style full-size bed to swing down.