Specifications
| | |
| --- | --- |
| Class: | 7/8 |
| Horsepower: | 260-320 HP |
| Torque: | Up to 1000 lb-ft |
| Max GVW: | 62,000 lbs. |

Freightliner 114SD Natural Gas
Specifications
| | |
| --- | --- |
| Class: | 7/8 |
| Horsepower: | 260-320 HP |
| Torque: | Up to 1000 lb-ft |
| Max GVW: | 62,000 lbs. |
Freightliner 114SD Natural Gas
Ready for the Real World
With a broad range of available powertrains, Freightliner vocational trucks are designed to take on your most demanding jobs. Freightliner's 114SD was built for severe duty: packed with power and ready for work. The 114SD also offers an incredible combination of durability and comfort. It's been through rigorous testing to ensure that it delivers performance and reliability in the most demanding situations. And the automotive-style interior is designed to keep operators safe and productive. Put simply, the 114SD sets the new standard for engineered performance and efficiency. Switching to natural gas translates to potentially significant fuel cost savings. As the price of diesel continues to rise, the cost of natural gas remains significantly lower and stable, and government tax credits may be available to reduce acquisition costs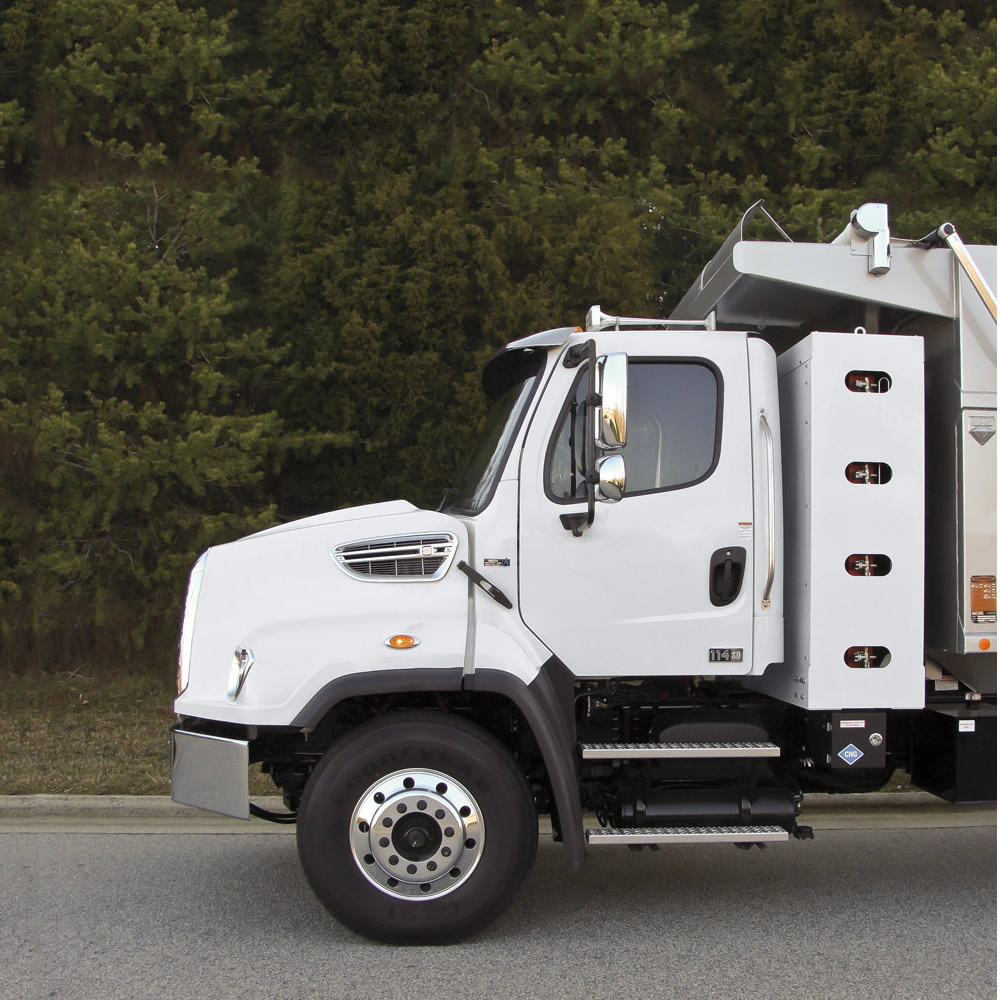 Optimized for Real Work
The 114SD NG is designed and built for optimized uptime and productivity, even in the most rugged conditions.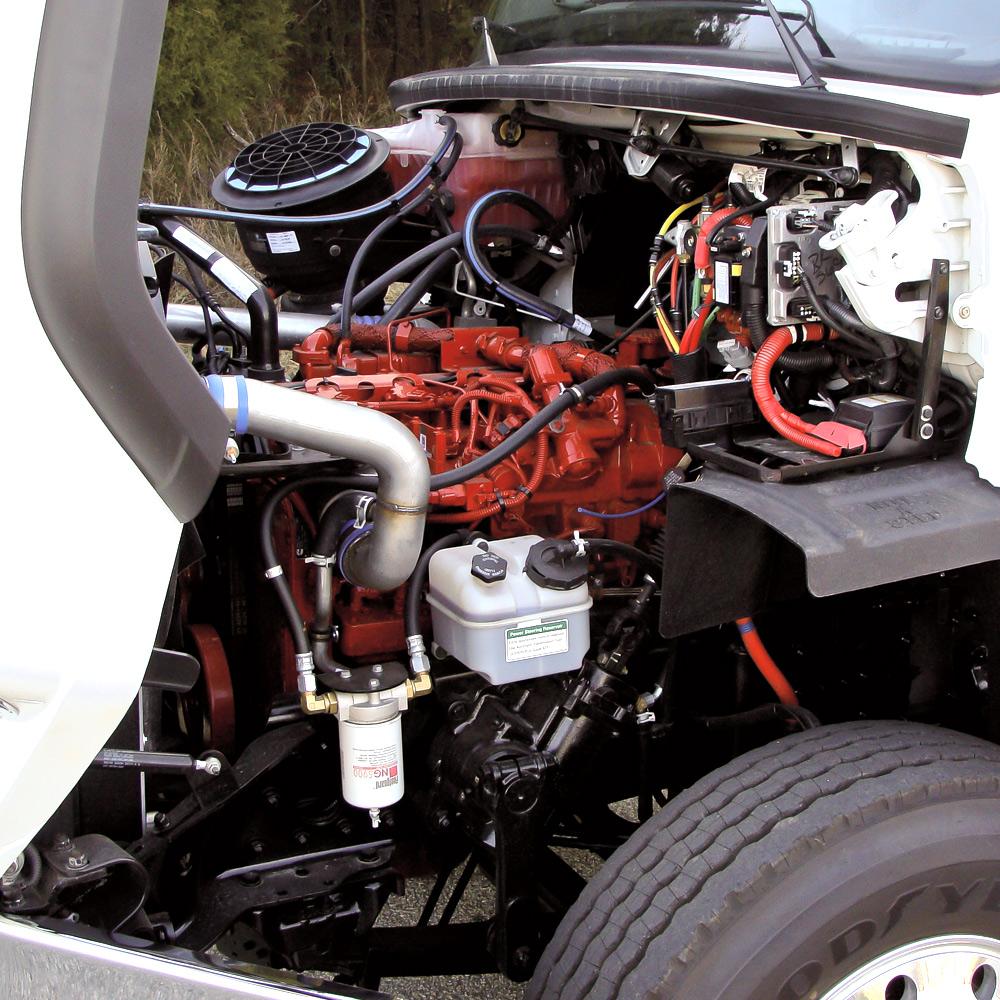 Superior Performance
Powered by the spark-ignited, dedicated natural gas Cummins Westport ISL G 8.9 liter engine, the 114SD NG is designed for efficiency.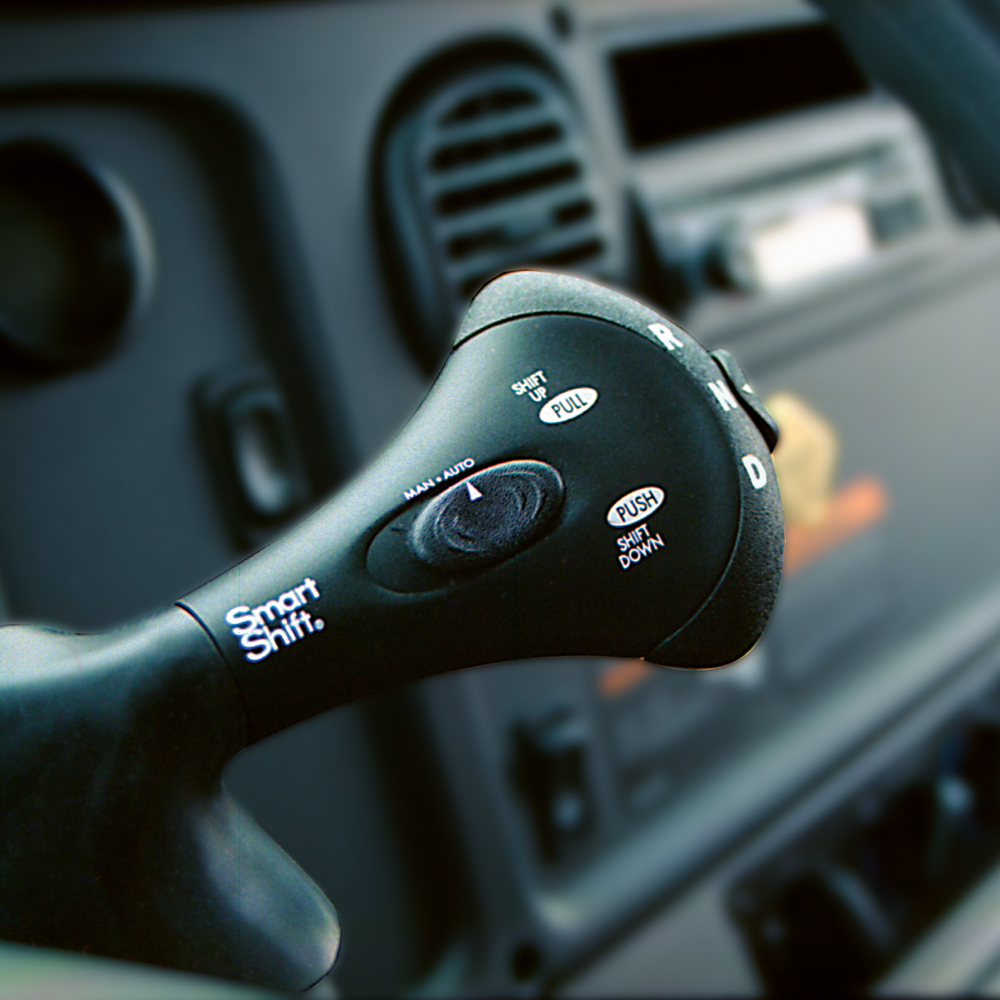 Providing Optimum Power
The heavy-duty 114SD also features an Allison 3000 RDS automatic transmission, ideal for alternative fuel vehicles. This transmission features patented torque-converter technology that results in improved starting power at the launch of the truck and full-power shifts.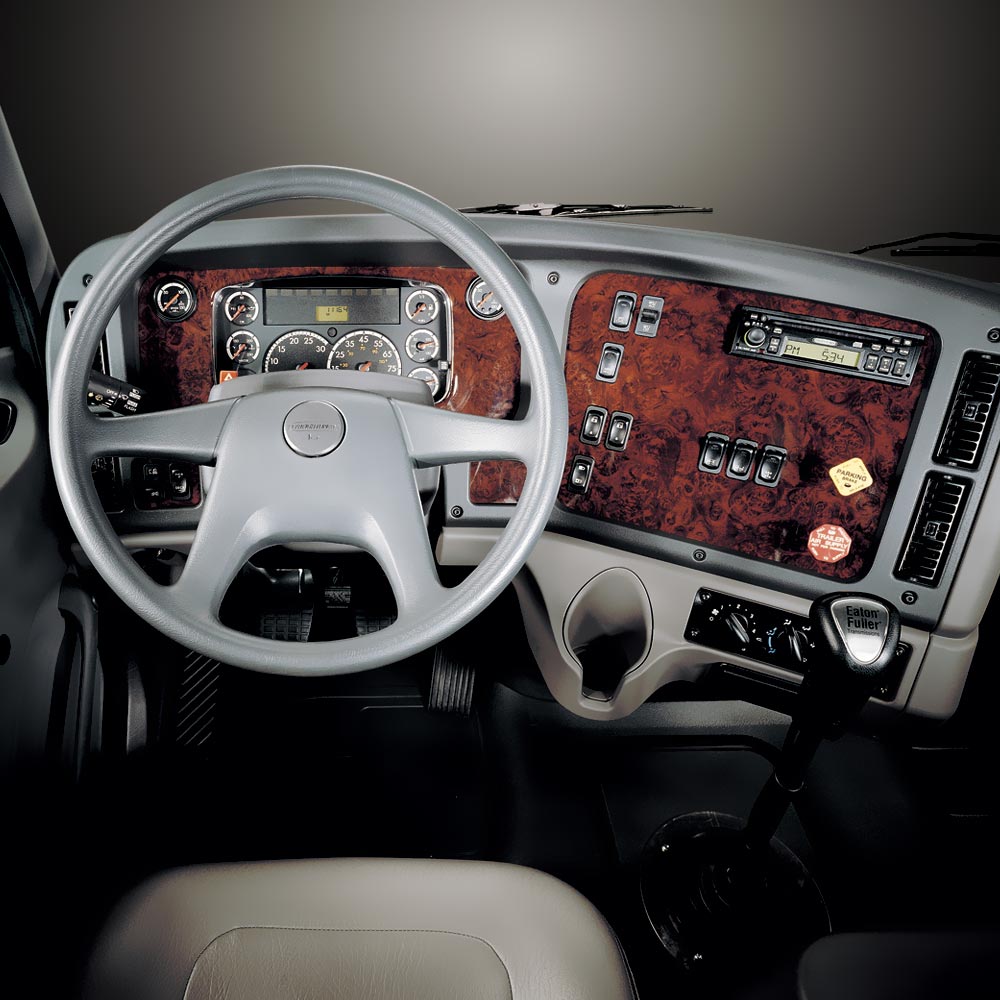 Tough Outside, Comfortable on the Inside
From the durable cab to the automotive-style dash, the 144SD NG is safe and comfortable, even in the most demanding situations.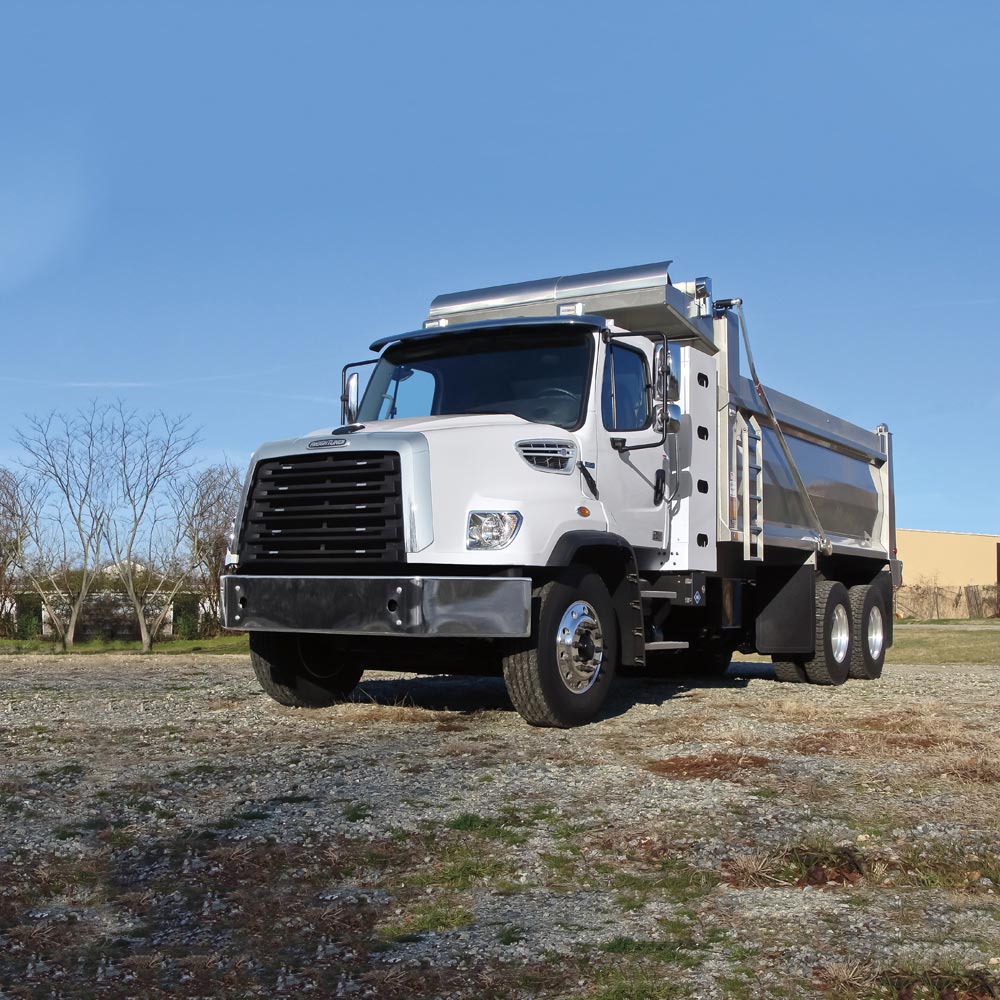 Maximized Longevity and Profitability
Thorough inspections and process audits ensure that Freightliner vehicles are ready for the toughest jobs and hold their value for years to come.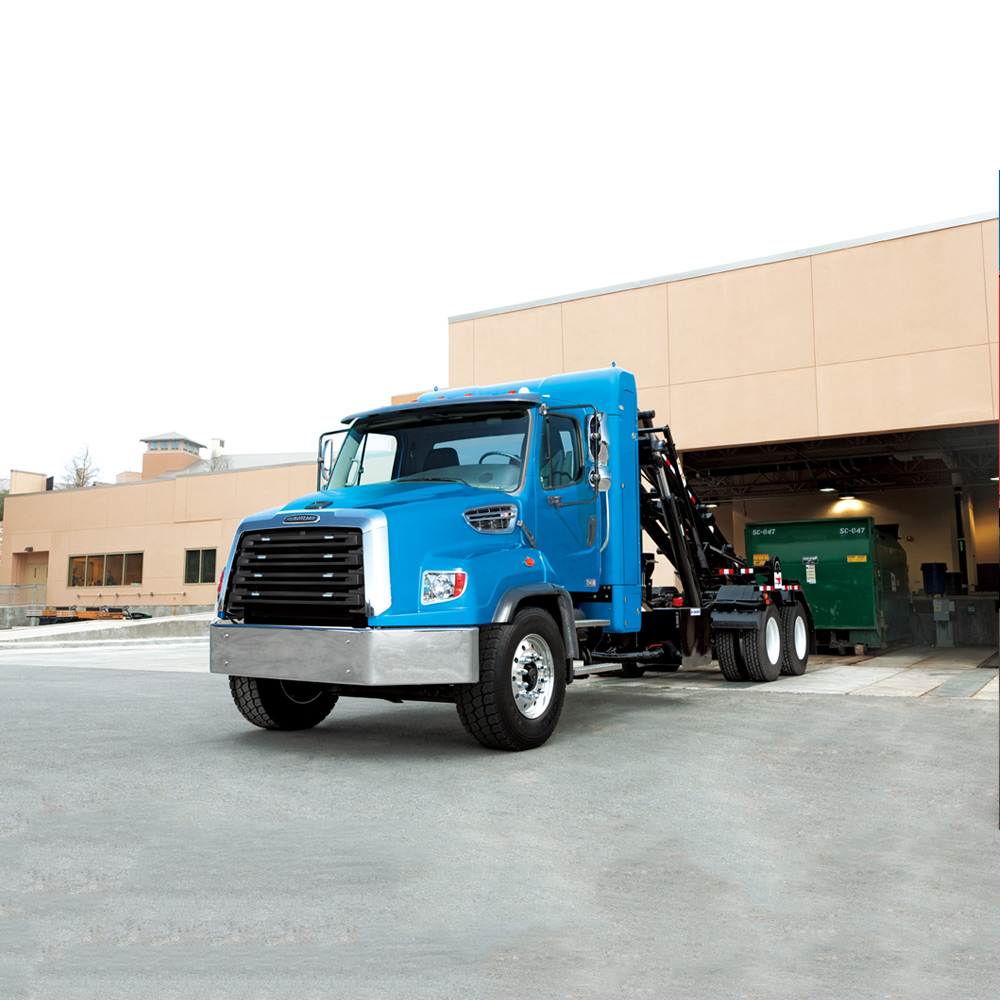 Trucks Designed for You
Spec'ing your truck for your specific applications has never been easier. With our clear back-of-cab platforms, upfitting is simple.